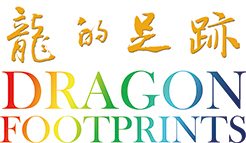 Subscribe today to start watching exclusive content. We donate $1 per view to support UNICEF mission.
"Dragon Footprints" focuses on Superstar Jackie Chan's life story, and his dreams and passions in overcoming challenges on the road to success.
While Chan is busy with his career, he still finds time to give back to society – the "Build a School for a Dollar" project is only one of his charity missions.
Chan always manages to stay positive, diligent, charitable, and grateful. He says his greatest feat is always making an effort to deliver maximum positive energy to the world.
Chan's hope for his documentary is to share the joy of charity. With a little courage, optimism, and kindness – everyone can follow in the path of the "Dragon Footprints."
"Dragon Footprints" has won the Best Documentary Award for charity mission at the 7th International Chinese Film Festival (ICFF) in Sydney.